Golf Questions and Answers Page
Welcome to my unique golf questions and answers page of my site.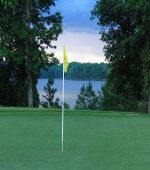 This is where you can ask any golf question and an answer by me or an approved answer by another visitor to the site will be supplied.
Do you have a question needing an answer or have searched for golf tips and can't seem to find the correct one? Post your questions here and get them answered!
If you have pictures that can help identify your problem then by all means post them. The more detailed you are with your submission, the better chance it will be approved.
Feel free to comment on any submitted questions or answers. If you happen to misunderstand an answer and would like to ask another question be sure to comment or submit another question.
Key Notes
Be sure to type in full sentences
Please do not use ALL CAPS
Before you ask a question be sure it has not already been answered in the content on my site, just use the Site Search to help find the content you are looking for
Finally, please provide as much detail as possible so it can be easily understood and answered in a timely manner


Bo Knows Golf Tips Questions and Answers


Are you seeking more information regarding a specific problem that you're having? Can't seem to find the correct information that is specific to your faults? Ask here and you will be given an answer.



What Other Visitors Have Said
Click below to see Questions and Answers other visitors have posted...

Return from Golf Questions to Bo Knows Golf Tips