Follow Us on Facebook and Twitter


---
We appreciate anything you can contribute to this website. We appreciate your support as we do not take your donations lightly as it helps keep our website current and fresh with information. To donate please use the button below. If you give $20 or more we will send you our free E-Book "The Major Swing Philosophies of Golf" by Bo Watson
Subscribe to our Monthly Newsletter!

---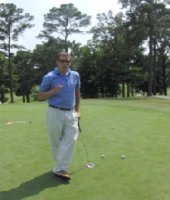 Can't find what you're looking for? Ask me over at
Golf Questions and Answers
Page.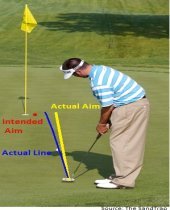 Find out why a correctly fit putter is crucial to the success of your
Putting Line
.
---
Testimonials:
Bo, I wanted to thank you for your help so far with my golf game. I wanted to let you know that I shot a 75 the other day in a tournament round, my best round ever. I had 32 total putts and NO 3 putts. I definitely couldn't have done that before. Thanks again and I'll be back in touch soon to get some more lessons lined up.
Brett
Bo I just wanted to tell you about another tournament I played in. I went out and played and shot a 75 which is one of my best rounds this year so I think everything is coming together. I've been making alot of birdies lately and just wanted to thank you for everything!
Adam Mikhalko
Hey Bo when I got back from camp I played really well I'm putting great and I'm hitting the ball well. Thank you for everything at camp.
Alvaro
Hey Bo!!! I have been playing my best in golf, mostly because of you!!! two days ago I shot an 80 in my club tourney and came in 3rd place.
Brandtley Taylor
I played in a tournament when I got back from camp and shot 76 and came in fourth. I feel much more confident on the course with my mental thoughts. I used the tips you wrote down on that sheet and they have helped me alot.
Freddy Weber