The Etiquette of Golf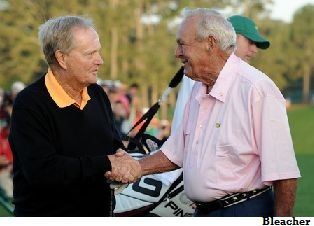 Golf is the only sport where etiquette of golf requires you to call a penalty on yourself, therefore, it is very important in terms of playing the game.
Ever since the game of golf was invented, the sport has prided itself in being a gentlemen's sport. Although this image has changed quite a bit over the years with the addition of public access to the game it still remains a sport of integrity.
Besides learning the Basic Golf Rules you will need to have an idea of how to behave on the golf course. This can vary from course to course.
Private country clubs are usually clubs that will require you to look and behave professionally while public courses such as municipal courses or city courses will be more relaxed with their dress codes and behavior expectations.
However, there are some public courses that can be just as strict as private courses. An example would be a huge resort course such as the Pinehurst Resort.
So, before you play it will definitely help to do some research on the facility you will be playing at to see what their dress codes and guidelines will be. This can save you a lot of trouble and save you money.
There are numerous other things that can happen in a round and by having golf etiquette you will make the game enjoyable.
Below I have compiled some golf etiquette tips you can follow that will help your etiquette of golf:
Always wear a collared shirt when you practice or play since this will be respecting most golf course facilities.
Be respectful of others by not talking during another person's swing and not walking in their line (between ball and hole) on the greens
When taking a practice swing, do not swing in the direction of another player or partner
Never stand behind, to the side of a person while they are swinging
Never hit a shot into the group ahead of you, be patient and allow the group time. If you find yourself holding up players behind you then allow them to play through
Whoever has the lowest score from the previous hole will always have the honor to tee off first on the following hole.
The person who is the farthest out while playing a hole will have the honor to play the next shot
Be sure to rake all bunkers, repair ball marks on the green, and fill divots in the fairway
When attending the flagstick for a competitor be sure that your shadow does not interfere with the line of their putt
Pay attention to all cart signs for directions on where to drive the golf cart and never drive up near a tee box or green (most courses have a 90 degree rule)
Keep your cell phone on silent at all times during a round
Do not allow anger from a shot to permit you to damage any part of the golf course, golf cart, or your opponents
Avoid causing delay of time when you hit a golf ball out of bounds or is lost by playing a provisional ball which is permitted under the rules
Finally, play ready golf by being prepared to hit your shot when it is your turn
For further information on the etiquette of golf and some great animation videos vist USGA's Golf Etiquette Section.
By following this outline on the etiquette of golf you will have everything needed to ensure a smooth round with your playing partners.
Return From Etiquette of Golf to Basic Golf Rules
Return From Etiquette of Golf to Bo Knows Golf Tips