How to Tackle the Flop Shot
It's easy to sit back and be wowed by Tour Players who can control their flop shot at will, especially when they make it look so easy.
They may make it look easy but it is still a very tough shot to master.
If you feel like you're at a playing level where this shot would be the difference maker between you being a double digit handicapper and a single digit player then maybe it is time to learn how to hit the flop shot.
Here's a good start: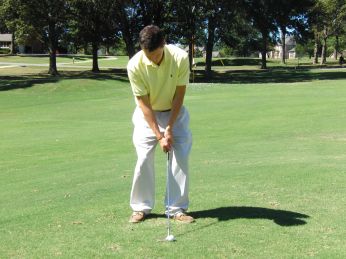 Setup with narrow to medium turned stance
Re-grip weakly after the face is pre-set open
Ball position is middle front or very front of stance straight out from left shoulder

Hand Path is in a circle, except slightly more steep on the backswing
Like the Pitch Shot you are still turning the hips and shoulders in circles on both sides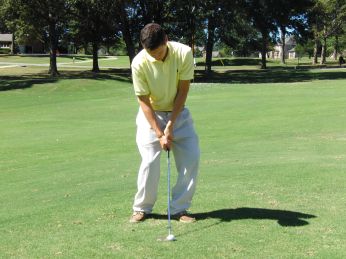 The biggest distinction of the flop shot is feeling the overtaking rate of the clubhead passing the hands on the downswing
This overtaking rate is what speeds up the clubhead to slide under ball and maximize the backspin imprinted on the ball to pop it up
One key piece of this overtaking rate is at impact you should have no right wrist bend

The finish will be where you feel like your elbows spread the widest they can possibly spread to keep the face open to the path as long as possible
Determining which club to use will depend a lot on the type of lie that you have. As a default you would always want to use your lob wedge, which is the highest lofted club in your bag.
It's also important to make sure this club has little bounce so for tight lies it can slide underneath the ball and not bounce off ground to cause a thin shot that a higher bounce wedge will do.
If your ball lies in thick rough, then you may need to consider using a sand wedge with a higher wedge bounce. This way you can decrease the chances of the wedge digging too far into the rough.
Choose wisely when analyzing your lies and the plan of action you wish to take for this shot. Remember at all costs this shot should be chosen only as a last resort.